Max Chill CBD Shot

Hemp Bombs Max Chill CBD Shot contains a proprietary blend with 75mg of CBD and other premium ingredients for complete relaxation. This special CBD drink was designed for those who need on-the-go, portable calmness. The Max Chill Shot features other soothing botanicals to help you unwind and feel more comfortable.
Whether you're catching a flight or simply facing a lot of stress, our Max Chill Shot is here to provide you with an encompassing sense of calmness that may lift your spirits and promote overall wellness. The Max Chill Shot comes in a portable bottle designed for easy access. No matter where you are, make sure to have Hemp Bombs Max Chill Shot on hand to access the multitude of lifestyle benefits CBD has to offer.
Mixed with your favorite drink or taken on its own, the effects of the Max Chill Shot are sure to be long-lasting. Our Max Chill Shot is taken orally and remains in your system longer than other products might. If you are facing problems such as anxiety, stress or sluggishness, this product has the potential to provide a boost that won't fade after a few minutes.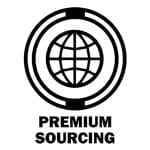 CBD Shot FAQ
Hemp Bombs Max Chill CBD Shot is a portable drink designed to deliver the ultimate relaxation. Our 2 oz CBD shot contains 75mg of premium CBD and other high-quality botanicals.
Using our CBD Shot is one of the easiest ways to obtain your CBD needs. Simply peel back the perforated tabs, twist off the cap and drink.
The effects of CBD generally vary depending on the individual, but most of our customers report feeling stress free and totally relaxed after drinking our CBD Shot.
Yes, Hemp Bombs CBD Shots are federally legal to consume and purchase throughout the U.S. Our CBD Max Chill Shots use CBD sourced from Industrial Hemp grown on licensed American farms. Our CBD Shot undergoes rigorous in-house testing and final product checks. To verify the quality and potency of each batch of CBD Shots, we partner with an ISO-certified third-party lab to confirm its contents. Out CBD Max Chill Shots do not contain more than 0.3% THC, which is the federal legal limit for Hemp-derived CBD products in the United States.