Premium CBD Oil

Hemp Bombs delivers some of the most potent and concentrated CBD Oil you can find on the market – giving you more bang for your buck. Our CBD Oils are available in six different concentrations ranging from 125mg all the way to 5000mg for even the most hectic lifestyles. For increased customization, we offer six unique flavors: Acai Berry, Chocolate Mint, Orange Creamsicle, Peppermint, Watermelon and Natural Hemp. Our premium Hemp Oil may help you lead a healthier and more active lifestyle by encouraging balance and general wellness. More CBD, more flavors, more value – and most importantly, more peace of mind. Read on to learn more about the best CBD you can buy online - Hemp Bombs CBD Oil.
Not All Cannabidiol Oils Are Equal
At Hemp Bombs, we're not like the rest. We're always coming up with ways to bring your more value through higher potencies and quality products. Available in potencies ranging from 300 mg to 5000 mg per bottle, our Hemp Extract Oils fit every lifestyle. We give you more bang for your buck by delivering higher potencies at a reasonable price point, in other words, more value. You can choose from five flavors: refreshing peppermint, juicy watermelon, sweet orange creamsicle, delicate acai berry or delectable chocolate mint for an enjoyable and tasty CBD experience. We also offer a natural hemp option for versatility in drink, food and self-care recipes. At Hemp Bombs, we are very selective about the Hemp we use to produce our premium CBD Tinctures. We source our Cannabidiol from Industrial Hemp grown on American farms with sustainable methods. This produces clean, potent CBD Oils that deliver maximum lifestyle benefits to you.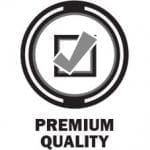 It's our philosophy to specially craft high-quality CBD Oils that maximize the benefits of this natural compound for the consumer. Formulated with minimal ingredients, we don't distract from the powerful cannabinoids derived from the Hemp plant. Our premium Hemp Oil allows you to experience a range of potential lifestyle benefits.
To develop premium CBD Oil, we go straight to the source. Hemp Bombs' CBD is cultivated from superior-grade Industrial Hemp, grown using environmentally friendly methods. Our Industrial Hemp is grown in soil free of any harmful pesticides, toxins, and heavy metals.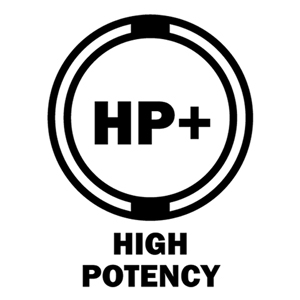 Hemp Bombs' CBD Oil is one of the highest potency CBD products on the market, and it's formulated with your needs in mind. With potency levels ranging from 125mg to 5000mg, our products may help encourage a more active and positive lifestyle. You get more CBD per drop when you choose our quality CBD Oils.
We're committed to full transparency about information regarding our compounds and potency levels. We publish our third-party lab tests results online to confirm the quality of our CBD Oil and other hemp products. This allows you to see that the ingredients on our bottles match the tests conducted.
Our premium CBD tinctures come with an easy-to-dispense dropper, so you can control exactly how much Cannabidiol you take. Choose from six different milligram concentrations for the perfect custom serving of CBD.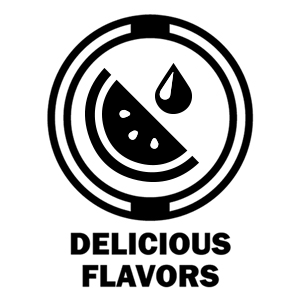 Some companies sell low-quality or harsh-tasting Hemp CBD Oil – but we want to maximize your CBD experience by offering a variety of flavors. Taken sublingually, or under the tongue, our Hemp Extract Oil is available in five refreshing flavor options: acai berry, chocolate mint, orange creamsicle, peppermint and watermelon, as well as an unflavored option for added versatility in your favorite recipes.
What is CBD Oil & How Does CBD Work?
Cannabidiol (CBD) Oil is made with this cannabinoid that is found in Cannabis plants. CBD Oil products and other CBD edibles have flooded the market in recent years, so you may be wondering where to buy CBD Oil online that is safe, premium, and potent. At Hemp Bombs, we extract our Cannabidiol from Industrial Hemp. Our Industrial Hemp is grown in clean soil, free of any harmful chemicals, to ensure its quality. After extracting the premium CBD, we manufacture our products on-site using this compound and then package and ship the final products sold in our online shop. Once used, CBD products interact with the Endocannabinoid System to help you feel more balanced.
Even if you understand the potential benefits CBD has to offer, you may wonder how it works within your body. The answer to this question starts with a biological system called the Endocannabinoid System, or ECS. Every human body has an ECS comprised of transmitters that bind to cannabinoid receptors throughout the body's central and peripheral nervous systems. When you ingest CBD Oil sublingually, or under your tongue, it metabolizes and attaches to ECS receptors known as CB1 (cannabinoid type 1) and CB2 (cannabinoid type 2).
CB1 receptors are primarily found in your brain and central nervous system. CB2 receptors are more commonly found in peripheral organs, especially cells associated with the immune system. Both ECS cannabinoid receptors combine to help regulate bodily functions such as pain management, mental clarity, appetite, inflammatory response, sleep cycle and much more. CBD Oil stimulates these receptors when taken and may positively impact your body. Your body naturally produces cannabinoids, and CBD helps bind other receptors to create beneficial effects. Ultimately, taking Cannabidiol has the potential to maintain your overall health and well-being.
CBD Oil FAQ
CBD Oil is one of the simplest and most versatile products available on the market - formulated with just a few carrier oils, flavoring and CBD. Hemp Bombs offers our CBD Oil in six different concentrations and five flavors for an enjoyable experience.
CBD Oil can be taken sublingually, or under the tongue, for quick absorption. However, you may also add the product to your favorite food, drinks and topical products for versatility.
CBD affects everyone differently depending on age, weight, metabolism and other individual factors. We suggest starting with about 10mg and gradually increasing your intake after gauging how you feel.
Our customers use CBD Oil for several reasons including stress and anxiety relief, as well as overall wellness and relaxation from daily life.
You should feel the effects of CBD within an hour of taking it; however, it affects everyone at a different rate. CBD may also be more effective when used consistently in your everyday life.
All Hemp Bombs CBD Oil is federally legal. Our in-house manufacturing processes allow us to create CBD Oil that meets state and federal requirements. We implement rigorous in-house testing before, during and after production to ensure our products remain compliant from start to finish. Each batch of CBD Oil is sent to an ISO-certified third-party lab to verify it contains less than 0.3% THC – the federal legal limit. You can access these lab test reports on our website.